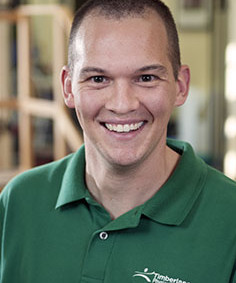 Corey Vancura, Office Manager / Athletic Trainer
Experience:
Corey has worked with a wide variety of college athletes in New Hampshire, Division I athletes at Dartmouth College and Division II athletes at Saint Anselm College. He also has vast experience with developing high school athletes of all abilities in any and all high schools sports.  Corey is dedicated to his patients and aids in their recovery by teaching them safe and effective endurance and strengthening exercises. Corey's unique contribution at TLPT is to modulate exercise programs tailored to the needs and the ability of each client, so that they are successful in reaching their overall fitness goals. He understands the how to bridge rehabilitation with returning to work and sports, making functional and exercise goals realistic and achievable. Corey has strong therapeutic taping skills to help with swelling, stability or mobilization to enhance recovery.
Education and Credentials:
Corey earned has a Bachelor's degree in Exercise Sports Science with a focus in Athletic Training from Colby-Sawyer College. He is also certified through the National Academy of Sports Medicine as a Performance Enhancement Specialist (NASM-PES). He is an active member of the National Athletic Trainer Association (NATA).
Hobbies:
Corey enjoys spending time with his wife, Moriah, their new baby Madison, and working in the yard at their new home. He particularly enjoys maple sugaring, mountain biking, and running.