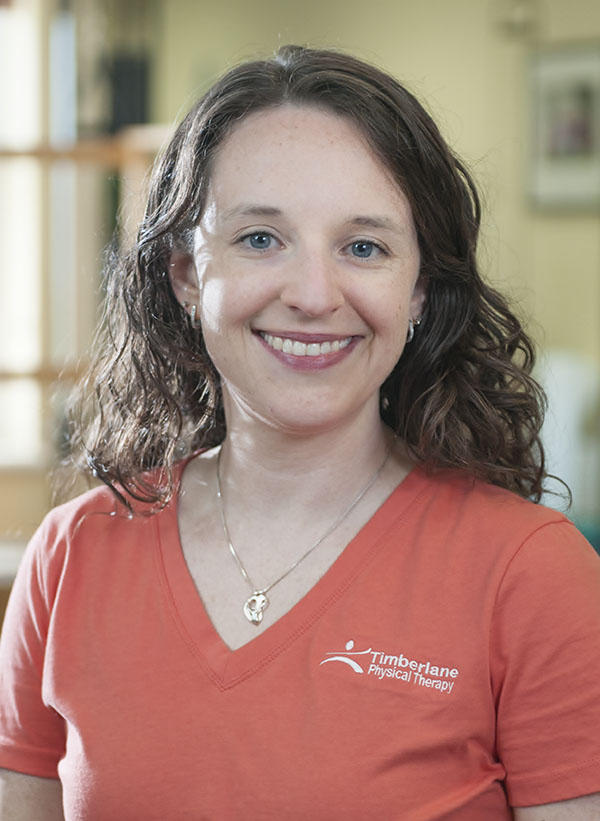 Jennifer Simpson, PT, OCS
Experience:
Jenn has over fifteen years of experience as a physical therapist. After graduating, she immediately launched into a career in sports/orthopedics where she served as a PT/ATC intern for the Boston Breakers, a women's pro soccer club in Boston, and had the honor of joining the 2003 Women's World Cup Soccer medical staff. Thereafter, Jenn changed her career direction, and explored inpatient rehab. She worked with patients recuperating from traumatic brain injury, joint replacements, and multi-trauma. Missing outpatient treatment, she was given an offer she couldn't refuse — working in an outpatient capacity with US Army soldiers at Schofield Barracks in Hawaii as the civilian Chief of PT for the Wounded Warriors Battalion. She had the opportunity to help rehabilitate soldiers facing severe combat-related injuries. In June 2009, tiring of Hawaii's sun-drenched tropical weather and longing for snow, she relocated with her family to Vermont. There, she joined Lesli and the rest of the TLPT Team.
Specialties:
Jenn developed expertise in treating foot/ankle pain and gait disorders, earning her  the nickname "The Foot Fairy" among patients and medical professionals. She regularly assesses patients' needs for custom orthotics to correct gait dysfunction. As a serious skier and past racer, Jenn is able put her impressive foot knowledge and experience into fitting boots with orthotics. She has helped many patients reduce musculoskeletal imbalances and permanently eliminate foot pain.
In addition to feet and ankles, Jenn treats a wide variety of orthopedic injuries, swelling disorders and neurological conditions. She has developed expertise in complicated chronic conditions such as Lyme disease, Post-Polio syndrome, Ehlers-Danlos syndrome, and peripheral neuropathy relating to diabetes and other conditions. She also treats performing artists, especially dancers, for orthopedic injuries.
Education and Credentials:
Jenn graduated from the University of New England in Maine with a Masters of Physical Therapy and a Minor in Athletic Training. She is an active member of the American Physical Therapy Association (APTA). Jenn is also an Orthopaedic Certified Specialist.
Hobbies:
Jenn has 15 years of classical ballet training and has worked extensively with both classical and step dancers. She enjoys skiing, snowshoeing, and hiking with her husband, Keith, daughter, Kathryn, and two German Shepherds, Koa and Ozzy.